Specialty animal clinic of procedure for traveling overseas with pets

Message to everyone from our clinic
What to do when you want to go abroad with your treasured family pets.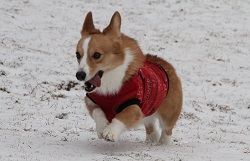 I have been supporting customers who want to go abroad together with treasured family pets for more than 10 years in animal clinic.
Among them, we often get from outside the kanto area and overseas phome calls. So those customers couldn't come to our clinic. We felt a deep regret not being able to help.
I wondered "how can we help all our customers?".
So I discussed with customers visiting overseas, affiliated companies, veterinarians of other hospitals, etc. about how to do that.
We do all the document preparation and consultation. However, as for the treatment, it is done by partner animal hospital, or a family veterinarian, or house calls.
We have established the first domestic speciality clinic for customers who wish to travel with pets overseas that enables such a framework.

Three benefits for choosing us.
A veterinarian highly experienced in animal import and export works is in charge and listen to the customers worries and gives advice.
Since I have been engaged in animal export works at national institution and animal hospitals, I can talk with you while introducing abundant examples of the past. Of course, we eliminate the health concerns of pets on board an airplane.

We can do the procedure by partner animal hospitals, house calls, or family veterinarian.
Documents, procedures, inspections prepared for traveling will differ from country to country, and it will be a special style. Normally, it is necessary for the customers to check necessary procedures, inspections, documents, etc. at the embassy. In accordance therewith, it is necessary to inform hospitals of treatment, inspection contents, written documents etc. to the animal hospital, and in some cases prepare English documents (or Japanese documents) by himself / herself.
When requesting to our animal hospital, we prepare the documents at here and you can apply for procedures by receiving necessary inspections at partner animal hospitals, house calls, or family veterinarian.

<Procedure by partner animal hospitals>
When doing at a partner animal hospitals, all of the above contents are carried out by this clinic, so you can do it by going to a partner animal hospitals according to the schedule.
<Procedure by house calls>
In case of Saitama, Tokyo, Chiba etc, Kanto area, you can use house calls by our clinic. Please inquire in details. (Transportation fee is change according to location)
<Procedure by family veterinarian>
If you can not go to a partner animal hospitals, or you want to treatment by your family veterinarian due to a pets have a chronic disease etc., please do not hesitate to consult us.
We have many partner organizations, so you can entrust everything consistently.
As we have tie-ups with experienced pet taxi, quarantine agencies, travel agencies etc, we can support overseas travel with pets. We will also solve the problem of "I don't know where to start?".


Regarding inquiries

TEL:029-869-8436 

FAX:029-869-8440 

E-Mail:Contact form
Currently, I am in a state that I can not answer the phone for business trips and house calls. If possible, please contact us via the contact form.

Inquiries by phone:Mon〜Fri (weekday) 9:30AM〜4PM (as Japan local time)

If I can't answer the phone, please leave a message in our answering machine, We will call you back. Overseas customers are only for e-mail correspondence.
Inquiries by contact form:at any time

Normally We will reply within 2 days after it arrives. There is a possibility that it has not arrived when there is no reply. Sorry to trouble you, but I hope you can contact us again.

What's New?
2019.4.1 Our clinic's website released.